It's time to cast your vote for Participation House, Markham.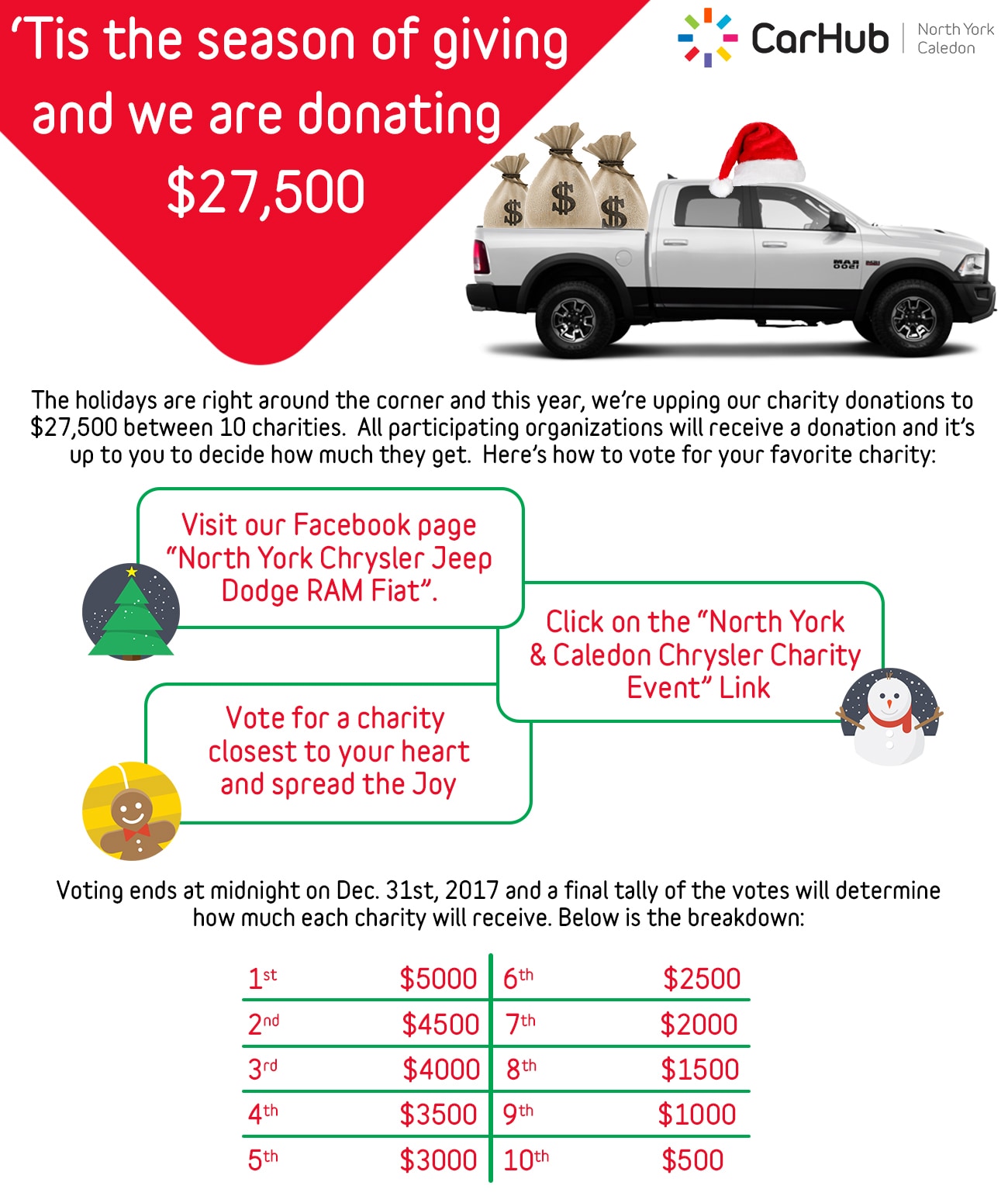 The North York Chrysler Charity Initiative is supporting this year a select number of charities thru a online Facebook voting site.  The voting will run through until midnight on December 31st, and the results of the campaign will be announced in the first week of January. Each designated charity will receive a portion of the $ 27,500 based on the number of votes received.
Last year Participation House was third in the total number of votes but this year we need your votes to help raise funds towards the Build a Van Campaign.
It's so easy to vote and only will take a minute of your time.   Spread the news to those who are on Facebook as this is the only way to vote.  As you can only vote once, every vote counts.
Website Charity Page
https://www.northyorkchrysler.ca/charity.htm
Voting Page
https://poll.fbapp.io/north-york-and-caledon-chrysler-s-charity-event
Thanks to North York and Caledon Chrysler's 4th Annual Charity Event.
So click on the link to vote for Participation House. Each vote counts and moves us closer to win.